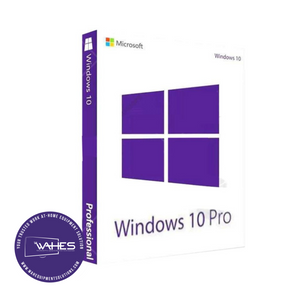 PRODUCT DESCRIPTION

Calling all entrepreneurs!

Microsoft Office is an essential element in the success of any organization! By assisting with creative-implementation and imagination. In the work-at home environment this is a must-have tool. 
Allow us to provide you an affordable, clean and assisted installation of
Microsoft Windows 10 Professional Original Genuine Lifetime Activation Key
▶️ Each license key is only for 1 computer and can be reused on the same computer : You can download the software using the Microsoft download links provided. ( Please also check your spam Folder for our Product Key Emails)
▶️ Your Product Key can be used globally on any Windows 10 Professional language version : Can be used to activate any pre-installed Windows 10 Professional for a lifetime.
▶️ 100% Updatable : Stay always automatically up to date.
Both 32-bit and 64-bit available.
Multiple language supported.
Lifetime Activation
▶️ You can uninstall Windows and Reinstall it on the same machine : Your machine will remain Licensed.
FAQ's :
Can I seek Microsoft customer care help if needed in future?
Yes, you can get support directly from Microsoft.
I have an older version of windows already installed on my device, what should I do?
You can simply upgrade your windows version by installing the windows 10 setup in the link provided.
How I will I receive my product ?
Once you place your order, you will receive an email in (1-10 minutes) with your Product Key and instructions.
How to use my Product key?
If you already have Windows 10 Enterprise/Pro/Home , Simply use the key to activate when prompted. as instructed on our Email "Your Product Key Purchase"